Finnish tap water is drinkable (and delicious)
16.3.2023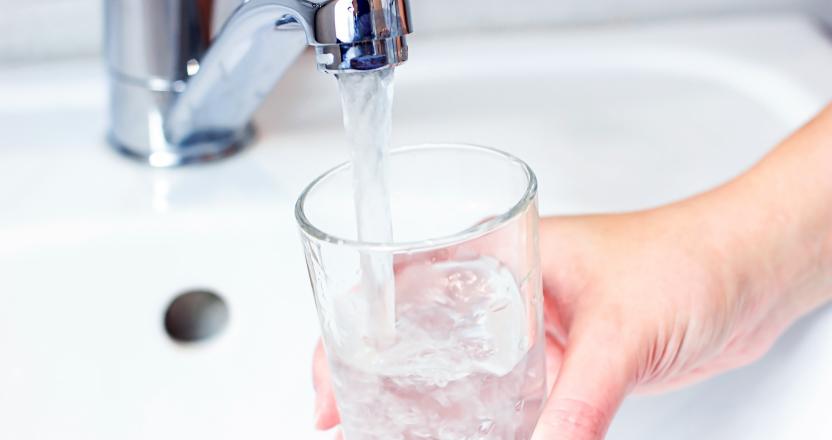 When travelling to Finland, you'll soon notice how proud we Finnish people are of our tap water. And for a good reason. Finnish tap water is among the cleanest and safest in the world.
Finnish tap water is safe to drink
The secret behind the quality of Finnish tap water lies in the country's natural resources. Finland has thousands of lakes and a vast network of groundwater sources, which provide the basis for tap water production. The country's strict water protection policies and regulations ensure that the water stays pure throughout the whole process.
Unlike in many other countries, Finnish tap water is chlorinated only as a precautionary measure to prevent bacteria growth in the pipes. This means that Finnish tap water is not only safe to drink but also tastes delicious.
Finnish tap water is environmentally friendly
In addition to its exceptional quality, Finnish tap water is also environmentally friendly. Instead of buying bottled water, which generates plastic waste and consumes energy for transportation, you can enjoy fresh and high-quality tap water straight from the tap.
In Porvoo area the treatment of the tap water is quite simple due to the good quality of the groundwater. In water intakes, only the acidity (pH) of the water is regulated. The water intakes are ready to disinfect the water. At the main water intakes, the water is continuously disinfected with ultraviolet light. With other intakes, the water is disinfected with sodium hypochlorite from time to time.
Feel free to fill your glass with tap water during your stay
So, next time you visit Finland and Haikko Manor, don't hesitate to try our local tap water. You'll be pleasantly surprised by its clarity, taste, and sustainability. Feel free to fill your water bottle or glass in your hotel room or for example in Spa Lounge at the Spa Hotel during your spa visit.
Continuous work for the environment and sustainability
Hotel Haikko Manor & Spa is a Green Key hotel and located in the middle of a beautiful Eastern Uusimaa landscape, archipelago and 14 hectares manor park. We are constantly working to preserve the privilege to clean and diversified nature for future generations. Complete responsibility is the key value in our operations.